All Seasons Security Inc. has been in business since 1988 installing and servicing alarm systems in Orangeville,"Headwaters", Caledon, Shelburne, Stayner, Alliston, Cookstown, Collingwood, Barrie, Bolton and Brampton, including the GTA. We bring you cost effective solutions and state-of-the-art  technology current with today's ever changing pace in the security industry.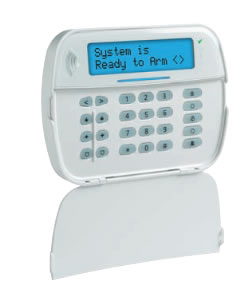 Our choice for alarm equipment is Digital Security Controls (DSC) who provide cutting edge technology in manufacturing of alarm equipment.
We are always searching for new and innovative products as well, that compliment and add to your security needs.
We install security systems for RESIDENTIAL, COMMERCIAL and INDUSTRIAL.
As a local security company, we can meet your demands regardless of how large or small the job may be. We strive to meet or customize any system to your specific needs.
We Pride Ourselves On Custom Work,
Large Companies Just Can't Deliver!
Alarm Monitoring
As a Counterforce dealer we can provide you with professional and high standards in the monitoring of your security system.
Counterforce is also a ULC listed facility as well as being ISO certified.
Contact us for a FREE consultation