We install a wide array of alarm systems to meet your individual needs, whether it be residential, commercial, retail or industrial.
Did you know?  May 2016 – "OPP have investigated 25 separate Break and Enters in Melancthon, Mulmur and other rural parts of Dufferin County since the New Year."  As reported in The Orangeville Banner May 13/16

The amount and type of equipment installed is based on premise size and the customer's individual needs. Although alarm equipment may come in many different shapes and sizes, below are listed some basic equipment which can be installed to comprise a security system.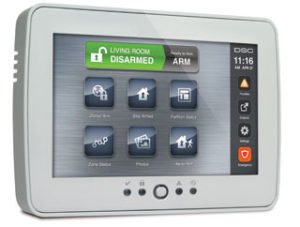 We have various keypads of all types and styles to meet any decor. Keypads are used to key your access code to arm or disarm your system, as well as to perform other essential functions of the alarm system.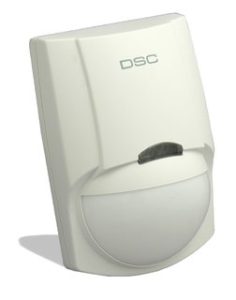 Motion detectors are used to detect intruders moving within an area. If movement is detected, the motion sensor then triggers the alarm system.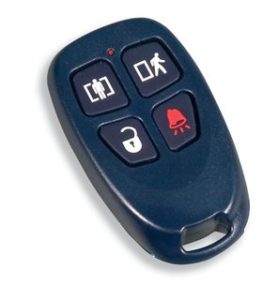 A wide variety of wireless devices are also available, such as motion sensors, window and door contacts, glass break sensors, smoke detectors including key fobs to remotely arm and disarm your alarm system.

Smoke/carbon monoxide detectors can saves lives and when added to your security system, not only give you warning, but will notify the central station who will dispatch the authorities while you are away from home.

Magnetic contacts wireless or hard wired are used on doors and windows to trigger your alarm if an intruder should try and gain entry.

The alarm control panel houses the main electronic mother-board of your alarm system. Eventually all information from keypads and triggering devices comes back to the control panel, which is usually located in the basement next to your hydro service panel.

Glass-break detectors are great for rooms which have many windows. If a window is smashed, the glass-break detector will listen and trigger the alarm system.

Alarm sirens are activated when the alarm control panel is triggered by a device (motion detector, door/window contact, etc). The loud and annoying sound output from a siren helps to incite vandals to leave the premise.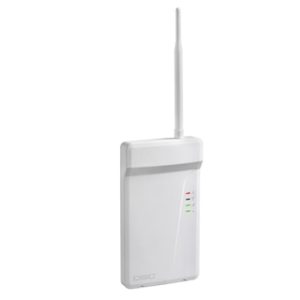 Most alarm control panels generally use the standard phone line for alarm communications to a central station. The cellular communicator can be used as a phone line back up or as the primary communications method if no phone line is available.
Interested in an alarm system for your home or business? Call us today at 519-941-8642 for a no charge quotation!
We service customers in: Orangeville,"Headwaters", Caledon, Shelburne, Stayner, Alliston, Cookstown, Collingwood, Barrie, Bolton and Brampton, including the GTA.