"Interactive Security"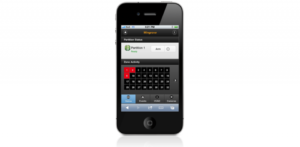 What is Interactive Security?  This product allows you the ability to control your alarm system remotely from any internet connected computer or smart phone. You are now able to perform regular functions that you normally do at the alarm keypad such as arming, disarming, zone bypassing and more. Through the web interface you can view recent activity of your alarm such as when the system was armed, disarmed including the alarm user or if the system has recently gone into alarm as well as which zone has triggered. Activity events allow you to view system troubles which are time and date stamped, example; AC power failure, low battery, etc., all from your computer or smart phone.
You can have these activities emailed or texted directly to your smart phone when they occur. The web portal settings also allow supplementary contacts to be added such as family members so they may also view alarm activity.
Interested in an interactive security system for your home or business? Call us today at 519-941-8642 for a no charge quotation!
We service customers in: Orangeville,"Headwaters", Caledon, Shelburne, Stayner, Alliston, Cookstown, Collingwood, Barrie, Bolton and Brampton, including the GTA.